Our friend Mark Mazziotti is coming back to lead another multi-day, hands-on workshop; this time constructing the rocket stove-powered outdoor kitchen complex for the Chanterelle Shack's screened in back porch. Workshop will incorporate building with cob, adobe bricks, earthen plasters & stone; as well as rocket stove construction, and possibly also a wood-fired hot tub & rocket stove-powered earthen bake oven!

The workshop includes 3 meals/day and camping accomodations, and will be a hands-on learning experience you won't forget!

For details/registration info, please email us at pjanepost@aol.com.

You can also check out the Natural Building Workshop opportunities our friends Ziggy & April at The Year of Mud are offering nearby. Along with our friend Jacob Graber, they were a huge part of the design, planning & first 2 years of construction of The Chanterelle Shack, and we cannot sing their praises enough!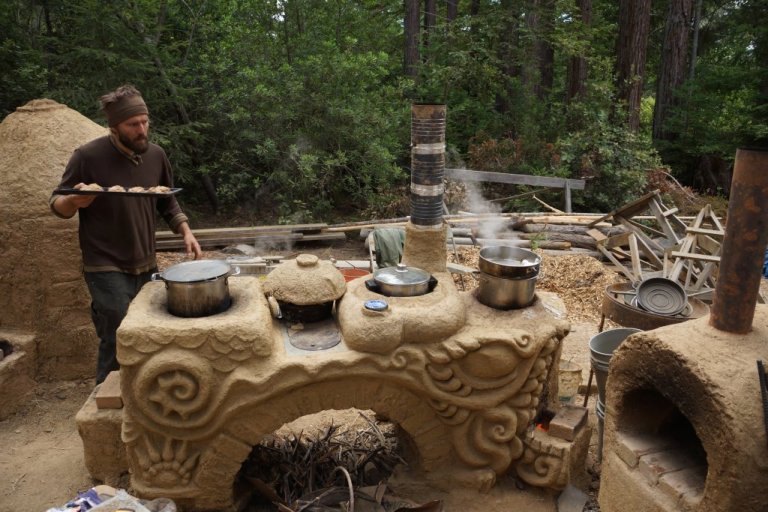 Here are some of the natural building projects we've completed here on our place: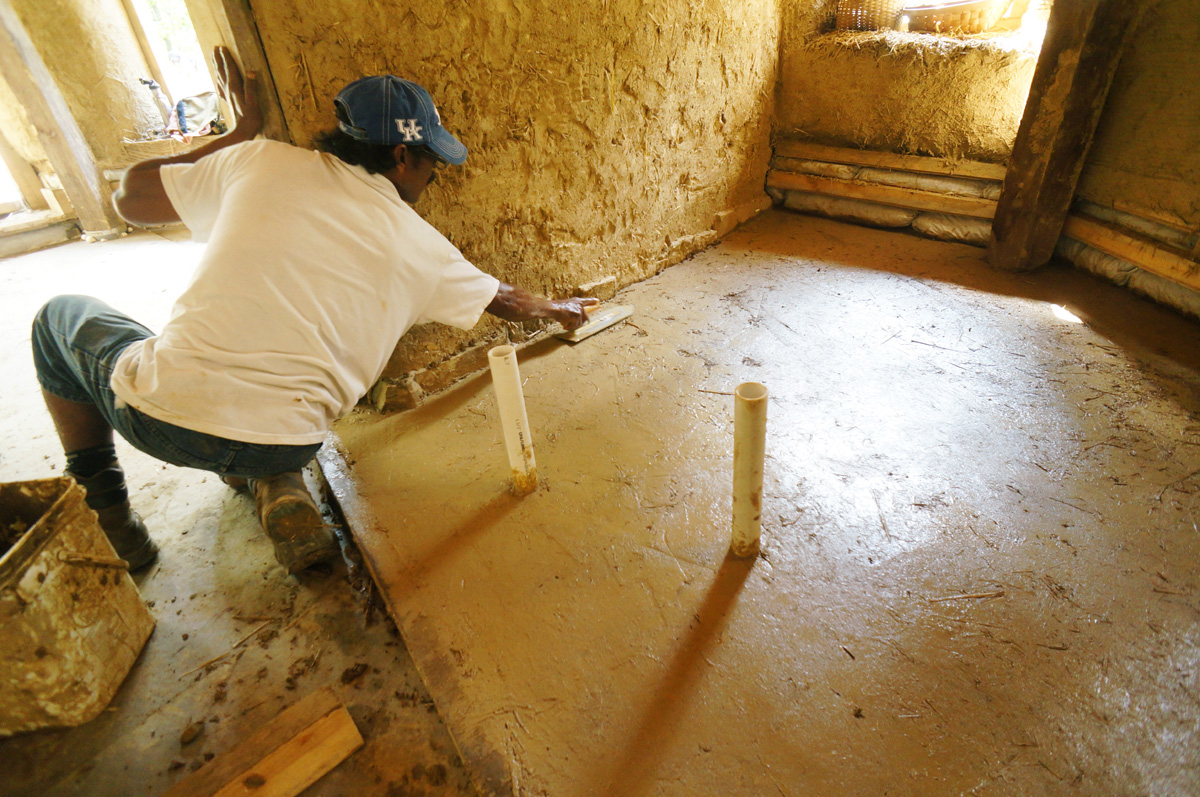 Installing the earthen sub-floor, which is basically a 3-inch thick layer of cob, during a work party
The cob bench built during The Year of Mud's Cob Building Workshop
a couple of years ago.
"The Chanterelle Shack" – our new straw bale house -- with earthen plaster base coat in place, still awaiting the finish coat. Click here for a great photo album Ziggy has put together, documenting the project.
Below is a version of the Cabin Stove (designed by Max Edleson) similar to the one Mark Mazziotti helped us build last fall during our Natural Building Workshop; instead of the brick bench pictured here, during the workshop we made the attached heated bench out of cob. Click here for photos Mark took of our Cabin Stove being built.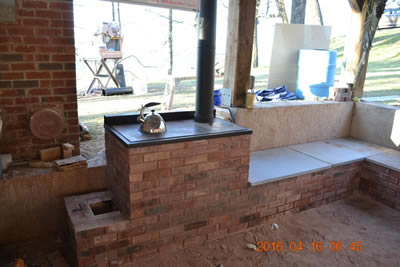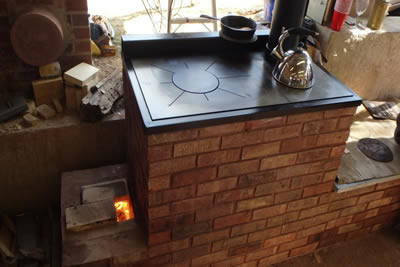 Photos courtesy of Norbert Senf - for more on this version, click here.
To learn more about Rocket Mass Heaters, check out these websites:
Permaculture and Homesteading Goofeballs
FireSpeaking
Rocket Mass Heaters
Rocket Mass Heaters Basics video
And for more on Earthen Floors, check out:
Michael Smith video
Claylin video
Time-Lapse Video